You may contact us at support@shopfunmoment.com
FLASH SALE: LIMITED TO THE FIRST 100 UNITS ONLY
Kiss.ly Bra is a pioneer of the next generation Seamless Bra.
Combining the highest grade of Japanese fabrics with the latest German knitting technology to give the wearer the utmost comfort you've always dreamed of.
Modernized everlasting design that is smooth, stylish, classy,
and the most important thing, comfortable!
Ever encountered
any of these scenario?
Can't seem to find the right bra?
Can't bear the soreness and pain of wearing your current bra?
Looking for a bra that's comfortable and fit for all occasions?
Seamless and innovative, the Kiss.ly Bra is uniquely designed to provide the maximum support without the need of having any metal hooks.
Using only the highest standard when selecting the materials, the Kiss.ly Bra is a bra that is breathable, silky smooth, and environmentally friendly as the fabric is biodegradable which ups the ante in terms of comfort while setting a new benchmark in the bra industry.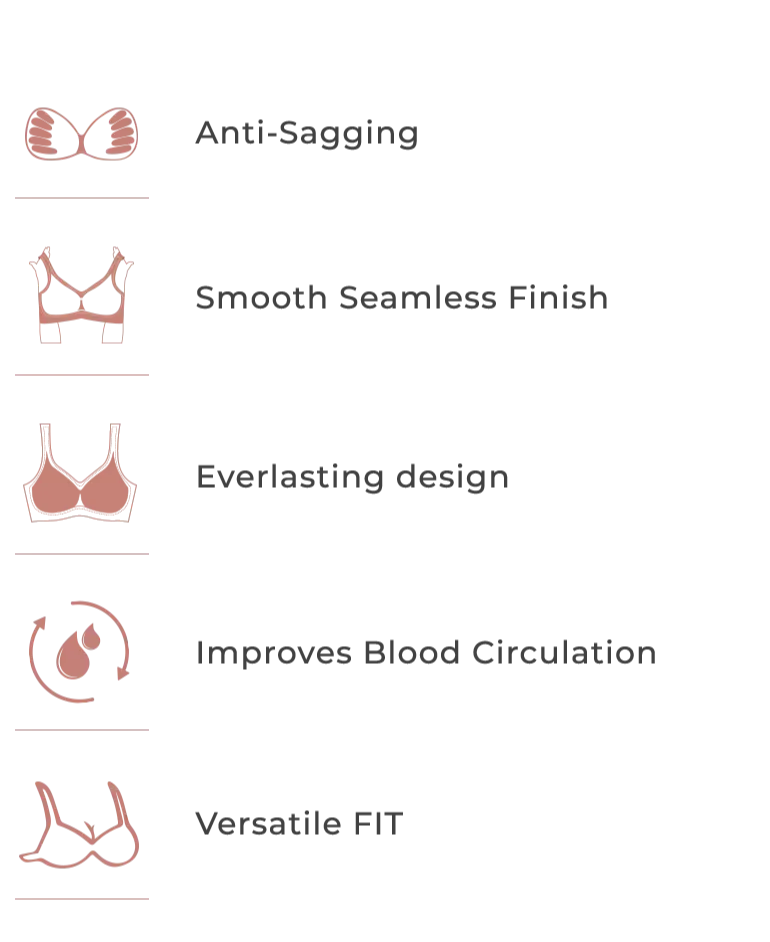 Kiss.ly Bra is designed with 360' Smooth Slim Technology which ensures your bra is wrinkle-free all the time. Kiss.ly Bra also helps to wrap extra fats and is nearly invisible when under shirts allowing you to show off your best shape flawlessly.
Kiss.ly Bra is manufactured using the all new fusing technique that shows no visible stitches. The seamless design is smooth and comfortable without any poking from the metal hooks on traditional bras.
With the mixture of Ice Silk Material into our fabrics, Kiss.ly Bra is perfect for those living in warmer climates. Our Eco-friendly biodegradable material from Japan allows the bra to be more breathable than traditional bras, helping the wearer stay cool under scorching heat.
Our ultra-stretch fabric allows the Kiss.ly Bra to stretch up to 300% of its original shape. This elasticity allows the bra to fit and adjust with any breast shape and sizes. It also follows your movements without any restriction on your daily activities.
Kiss.ly Bra utilizes a Quick Dry Technology with great absorption to keep your breast area dry and offers humidity control even after heavy activities throughout the day. Kiss.ly is proven to dry 2x quicker compared to regular bras, making it the perfect traveling companion.
V-Type Model Design on Kiss.ly Bra is chosen to give you the extra confidence booster when you're in the mood for low cut clothing. You no longer have to worry about bra being visible and still be able to look great and sexy.
The widened Shoulder Strap on Kiss.ly Bra keeps everything intact when you wear it during any activity.
Kiss.ly Bra is the first Seamless Bra that utilizes the 3D knitted Spacer Fabric padding that is removable whenever necessary. This material from the UK has been the world's best alternative pad due to its lightness and breath-ability.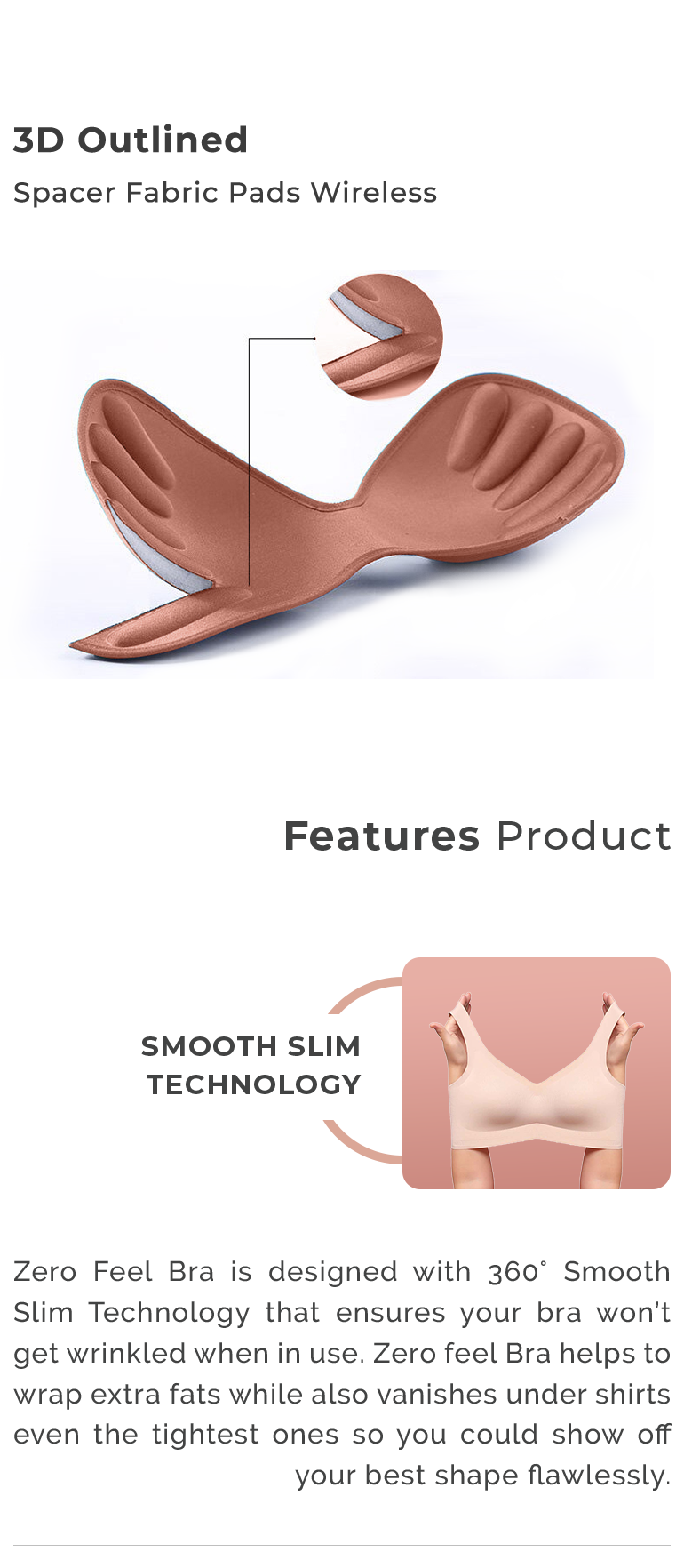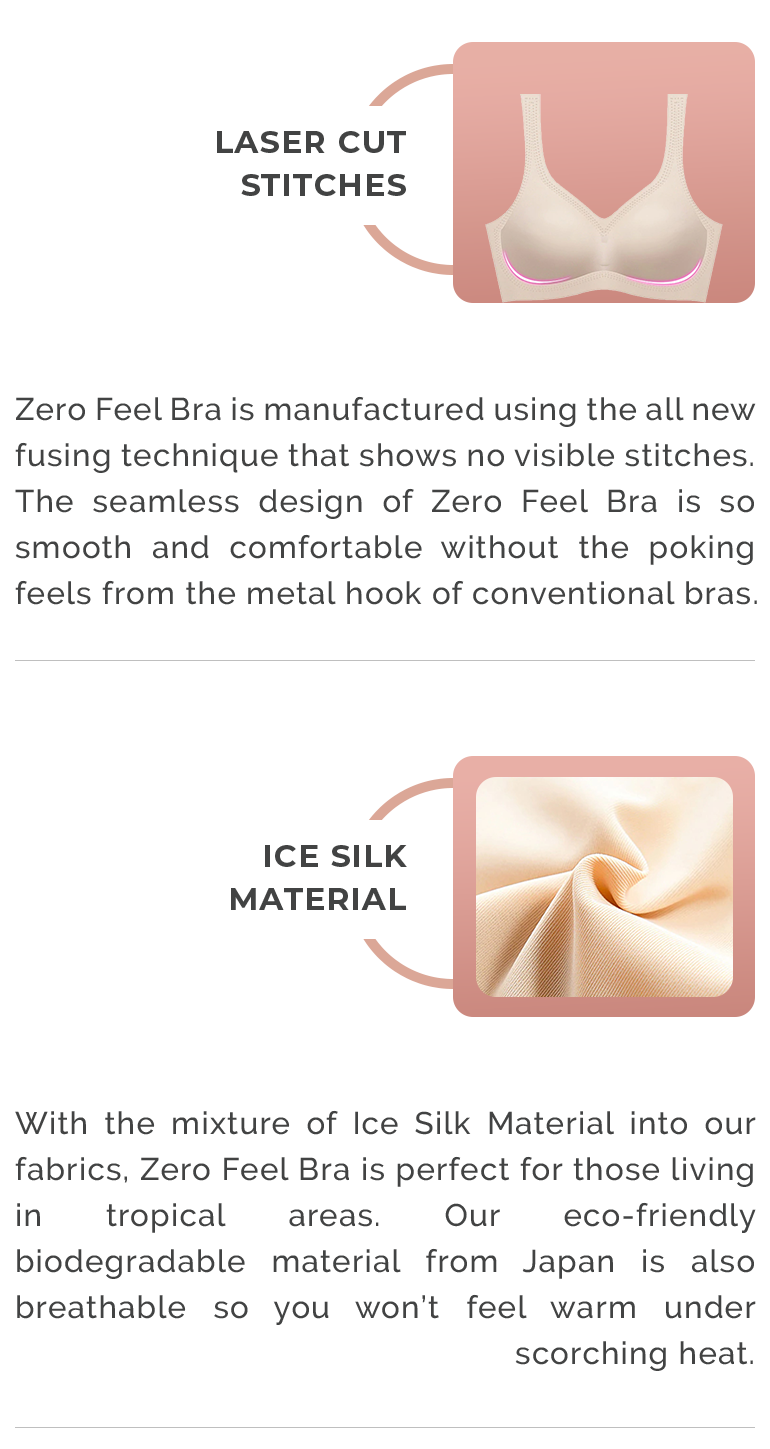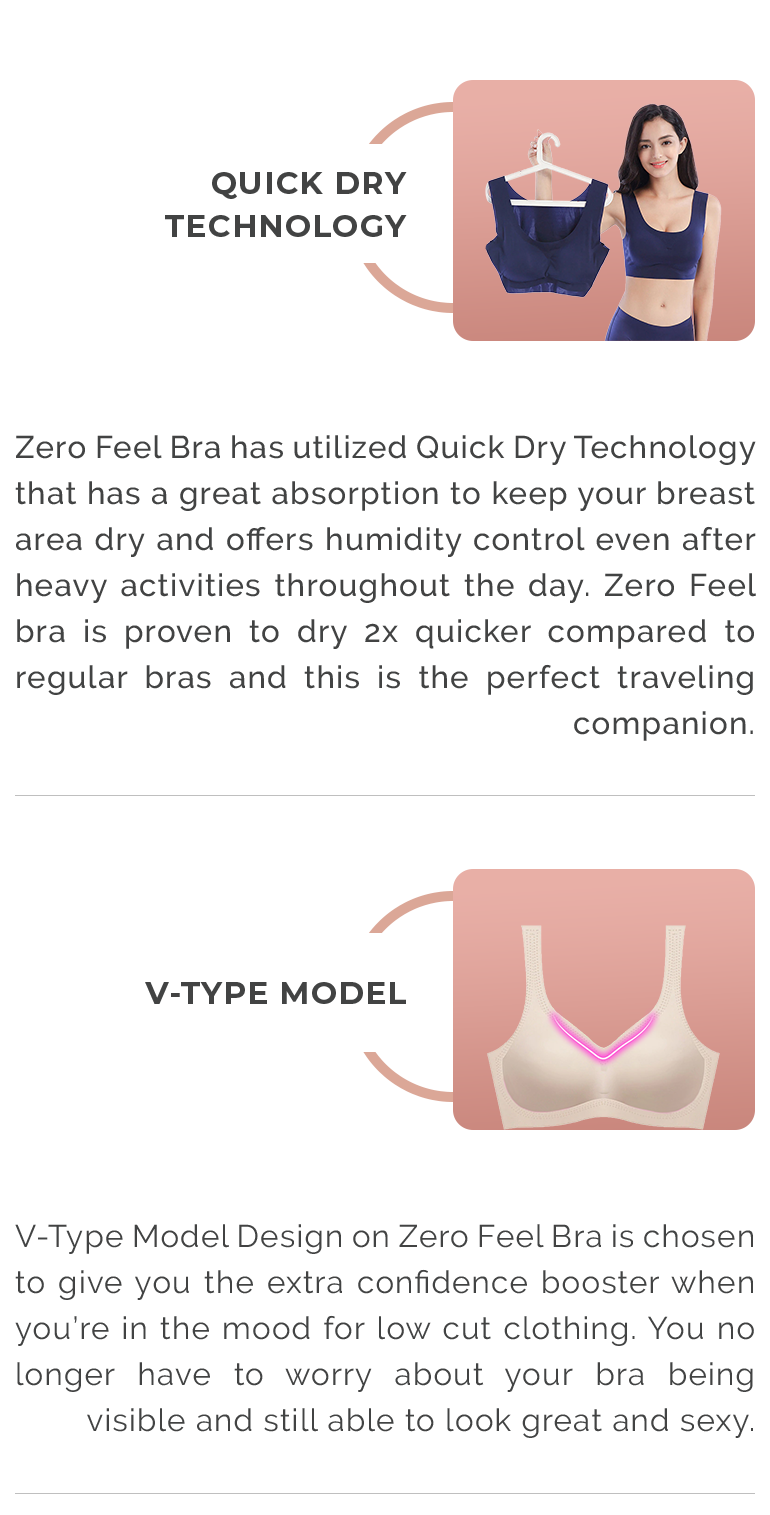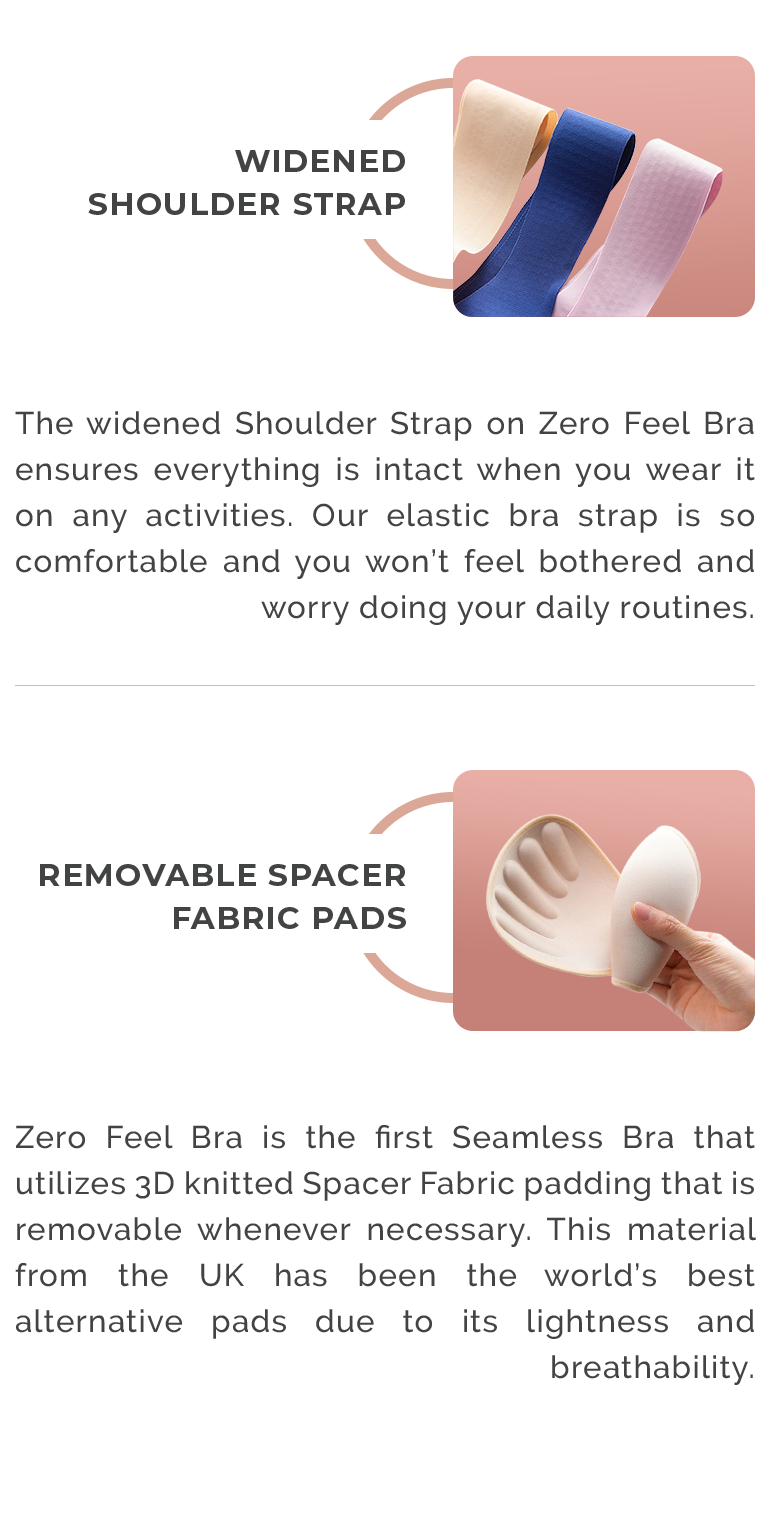 "Kiss.ly Bra is by far the most comfortable bra I've ever purchased. It was so comfortable that I decided to order another 3 more Kiss.ly Bras. Wearing it is really amazing as I don't feel any discomfort unlike other normal bras."
Megan Lim
2 APR 2020, 12:21
"The Kiss.ly Bra is so comfortable and light, it feels like I'm not wearing any bra at all. There's little to no restriction, yet the support and comfort is real. It's so comfy and smooth and totally satisfied with this brand. I'm slowly replacing my current bras with this one without any doubt."
Grace Cole
15 JAN 2020, 14:42
"As a plus sized woman, one of my problems with bras is the visible extra fats under my armpit and that's very irritating. When my friend told me about Kiss.ly Bra, I didn't hesitate and tried one straightaway when I saw they provided an XXL size. It does wonders! It helps me smoothen my fats so I could get into shape when I need it. This is very recommended for plus sized woman who find it difficult to find a perfect bra."
Betty Rivera
24 MAY 2020, 14:42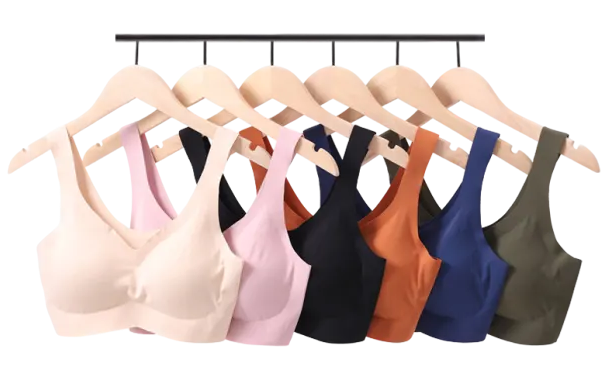 A timeless modern design that is smooth, stylish, classy, and the most important thing comfortable!
Kiss.ly Bra gives you dedicate "kiss"like feeling when it touches the skin.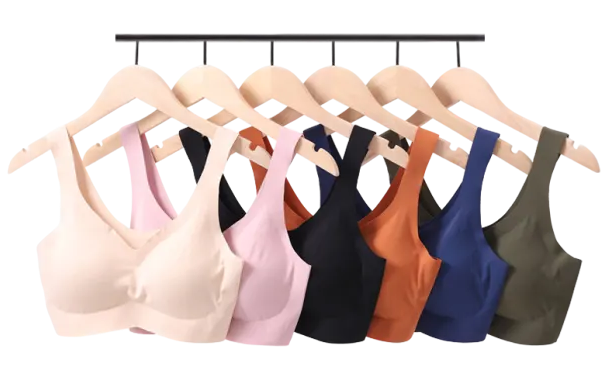 Filled with magic Surprises

A timeless modern design that is smooth, stylish, classy, and the most important thing comfortable!
Kiss.ly Bra gives you dedicate "kiss"like feeling when it touches the skin.

FLASH SALE: LIMITED TO THE FIRST 100 UNITS ONLY
SAVE 10%
WHEN YOU BUY 2 ITEMS
SAVE 15%
WHEN YOU BUY 3 ITEMS
SAVE 25%
WHEN YOU BUY 4 ITEMS
SAVE 30%
WHEN YOU BUY 5 ITEMS
Is there any specific way to wash Kiss.ly Bra
KIss.ly Bra is washable by hand or by machine. However, it is highly recommended to gently wash the bra by hand to ensure the longevity of the bra. Please remove the pads before washing and wash it separately.
How different is the Kiss.ly Bra from traditional bras?

Kiss.ly Bra is designed and manufactured with comfort as the ultimate goal. Majority of our fabrics were imported directly from Japan and had gone through rigorous standard testing to ensure consistent highest standard is adhered. With our lightweight and improved seamless design, you'll experience comfort like never before when wearing a bra.
Is there any use of Latex or Silicone in Kiss.ly Bra?

Kiss.ly Bra does not contain silicone or latex.
Is Kiss.ly Bra adjustable?

Kiss.ly Bra offers high flexibility for its user. With the widened shoulder strap design and removable pads, Kiss.ly will adjust to fit for any body and breast size.
Can I wear Kiss.ly Bra for exercise?
Kiss.ly Bra is made of Ice silk material with Quick Dry Technology. The ice silk material allows for better heat dissipation, allowing the user to feel cooler while providing excellent absorption during excess perspiration. The nano sized pores allows better breathability for air to circulate hence control the humidity level even you're doing workout.
Can I look slimmer with the Kiss.ly Bra?
Kiss.ly Bra is designed with 360' Smooth Slim Technology that wraps extra fats to help create a better and slimmer look.
Is the Kiss.ly Bra visible in low cut clothing?
Kiss.ly Bra is designed to support those who prefer low cut clothing. Our V-neck design won't be visible when you're in the mood for button down shirt or V shape T-shirt
How to find the right size for me?
Limited Time Promotion. Get yours while supplies last !!

ALL COPYRIGHTS RESERVED | DMCA PROTECTED

LATEST UPDATE: We are using expedite shipping for all our customers on this product. In normal times, you should receive your products within 7-14 days. Due to Coronavirus outbreak, sometimes USPS might delay another week longer. We give all our customers a promise that we will send a NO-QUESTION-ASKED replacement for you in case you do not receive your products in the first 30 days after we ship out. For more info, please contact support@shopfunmoment.com